Hi Ladies!
So, I'm thinking that one thing I'd really like to include in our OOT bags is some sort of pouch that will hold a room key and a bit of money for tips, all on a wrist strap.
I have two options for pouches:
One has a zip seal and is solid on one side, and is a little bigger than my other option. It costs $20 for 50 of them. The other is clear on both sides and doesn't seal, but I can get them from my office at no cost. Ultimately, it's $20 so no biggie.
I figure I will line the pouch with a piece of paper printed with our logo so people can hide the contents (plus, more logo - yay!).
Here is a photo of the one that seals:
And this is the other: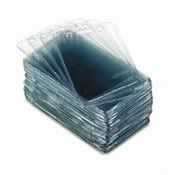 I found the wrist straps at OTC ($3/23)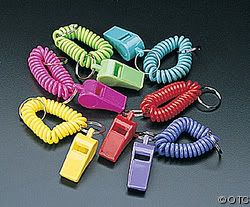 So, which would you prefer - the clear one that doesn't seal that will have the logo on both sides, or the one that seals with the logo just on one side?