Quote:
Originally Posted by stei0419

I think ruching (sp?) does wonders! Here's a pic of the dress I got..

And, I agree, start w/ David's bridal b/c they have a lot of sizes and then check out smaller shops. Good luck!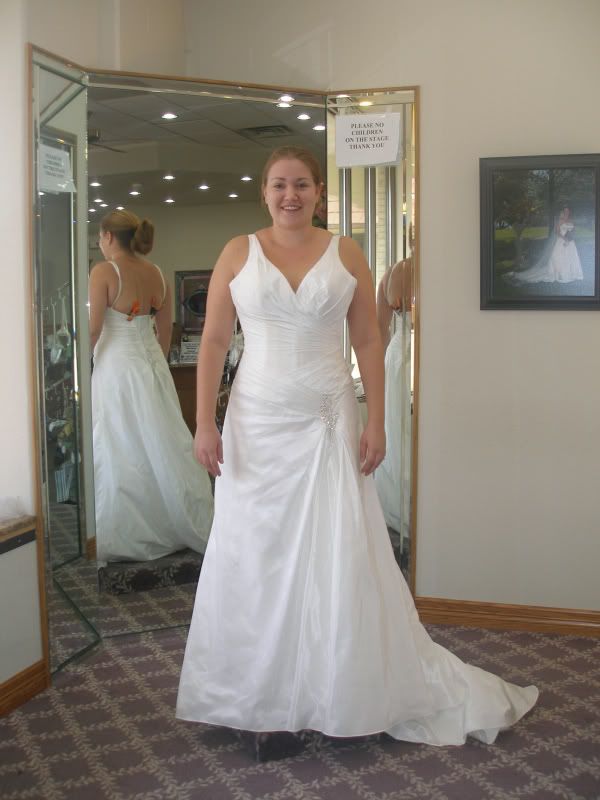 I love your dress it's so pretty and it looks amazing on you!