This is how they came from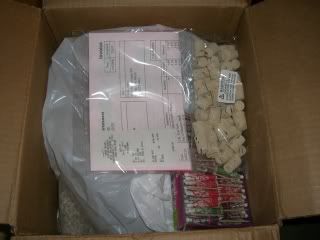 This is Doug hard at work starting the assembly line! (We made 50, and sending out about 25-50 of just the postcards, to the people who wouldn't care about the hard work and fun idea of the MIB STD
)
Note our fancy-schmancy solution to how to pour sand into tiny bottle opening: funnel and pitcher duct-taped with plastic wrap!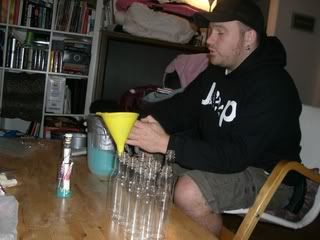 Closer view of assembly line: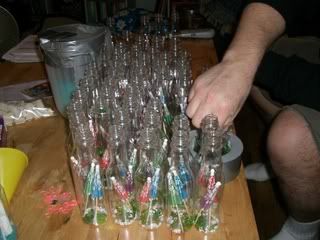 Close up of the almost finished product:
Pic of the Vistaprint postcards and address labels:
We just need to get some twine, roll all our postcards, tie the twine to the postcard and wind it out and around the cork, and wax them (we bought sealing wax and plumeria scented oil at Michaels), then put on the address labels and get postage. Our goal is to have them sent out by March 11, 4 months prior.