Hello ladies! Ok so I had so many ideas for my center pieces I had to do some demos and need your advise on which one or two looks the best!
I got all the material and fish for under $10 a piece.
The vase and tea lights are from Ikea.
The palm leafs, blue rose petals, and starfish are from oriental trader.
The shells and vase lights are from Michael's.
The faux flowers and blue and clear stones are from dollar tree.
The beta is from Petsmart but I am hoping to go to a local pet store to get a better bulk price.
Please let me know what you think. Also should I stick to one idea or use two?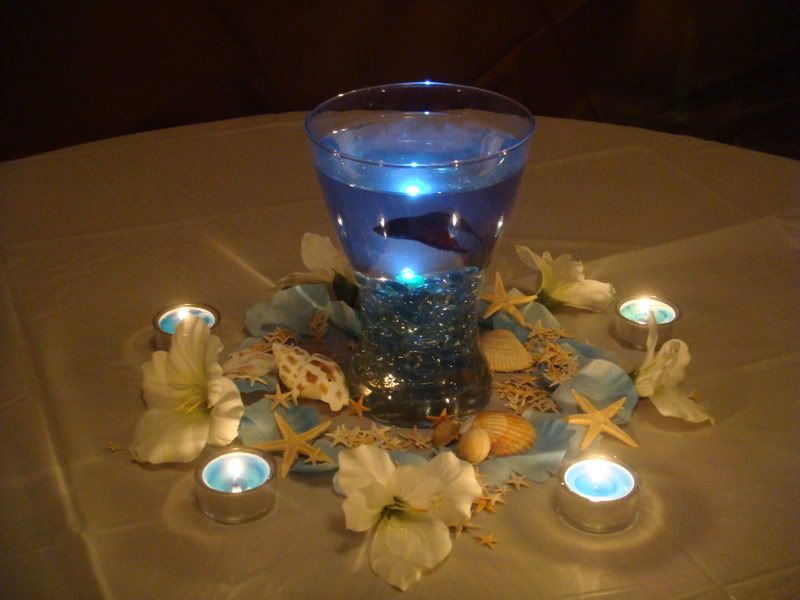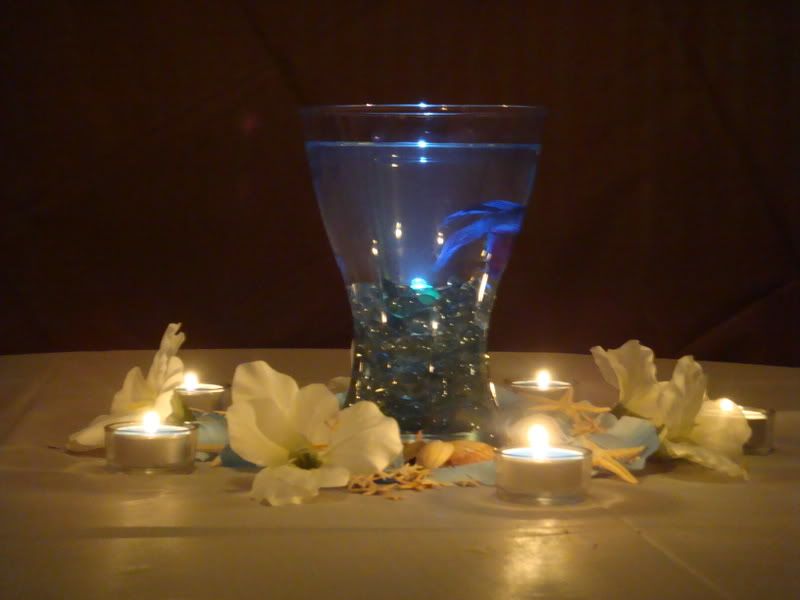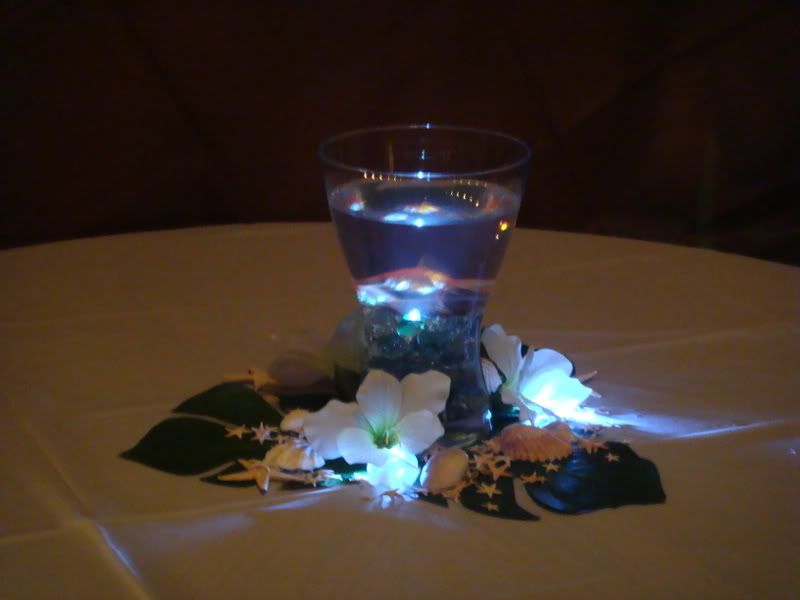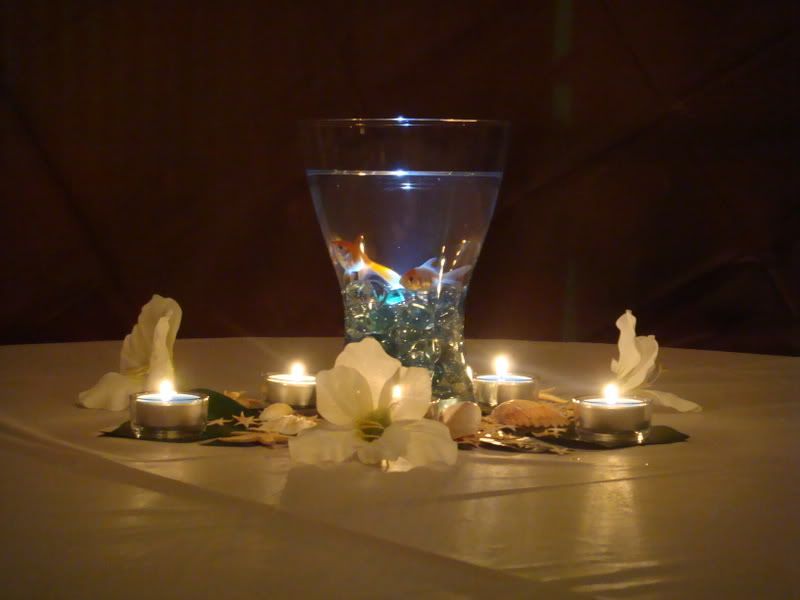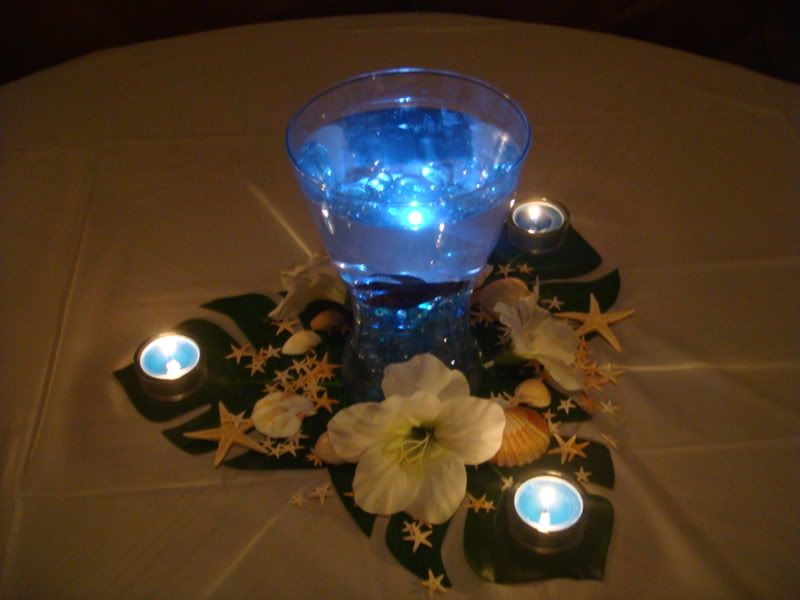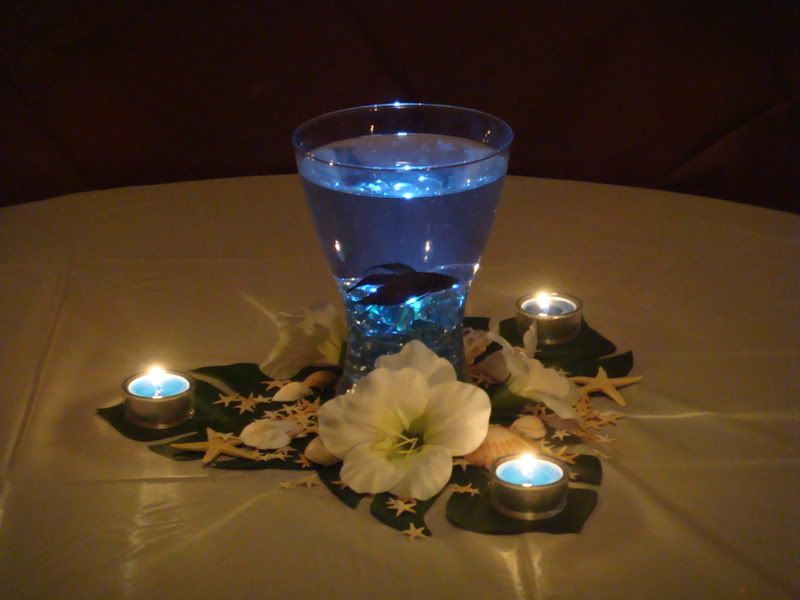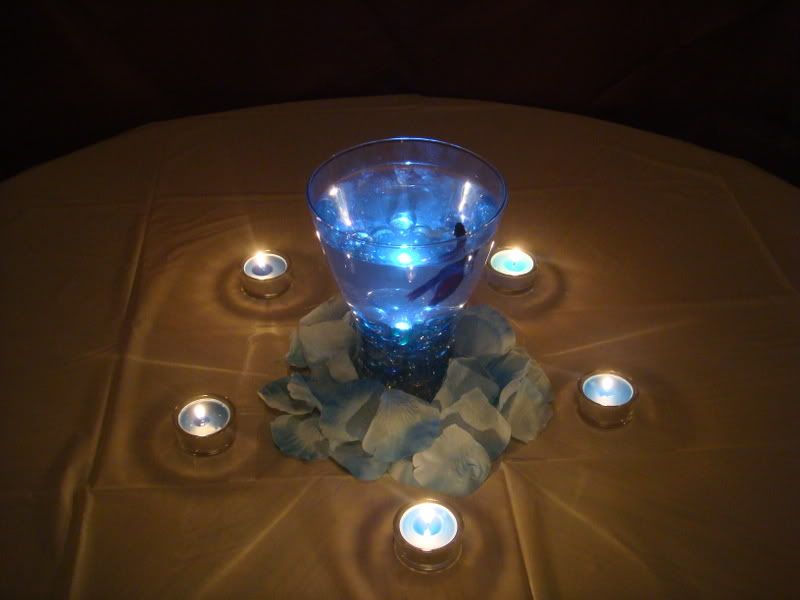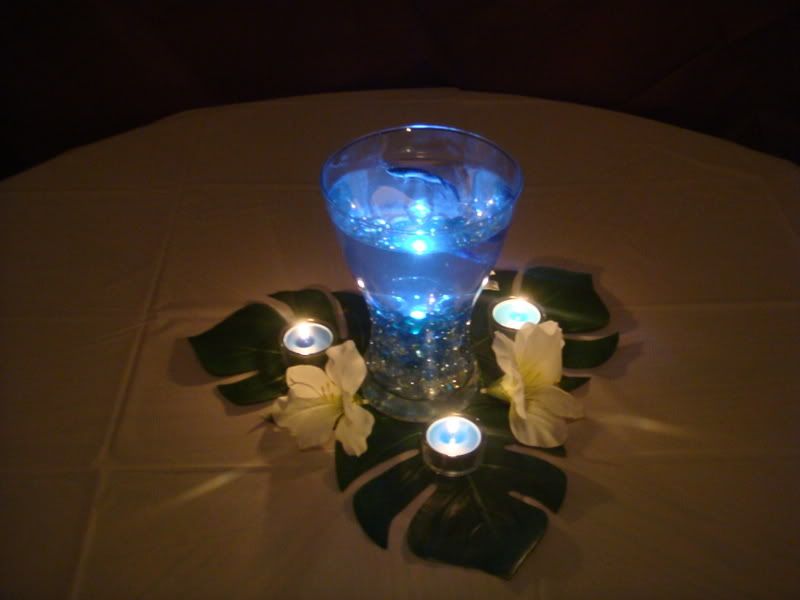 ps..they are for my home reception