As some of you know ... I was very unhappy with the outcome of my logo on the travel mugs that I ordered. So, the company sent me a new shipment. The new mugs are smaller and have no handle, but the aqua color is similar and the logo is the correct size.
Now, my decision has become -- which ones do I use for the DW (the others I can use for the AHR, although we won't have enough for everyone who has RSVP'ed).
I LOVE the first mugs. They are larger, so will hold more liquid, and have a handle. But the design is super small and many of the lids don't screw on tight. I ordered more than the number of DW guests, so I can probably weed through and find enough with tight lids (hopefully).
The second mugs I LOVE the logo size ... but the mugs are smaller, have no handle, and will hold basically the same amount as the plastic cups that the resort provides. But the lids do stay on tight.
Here is a pic of the larger mug w/ handle. (note how small the design is)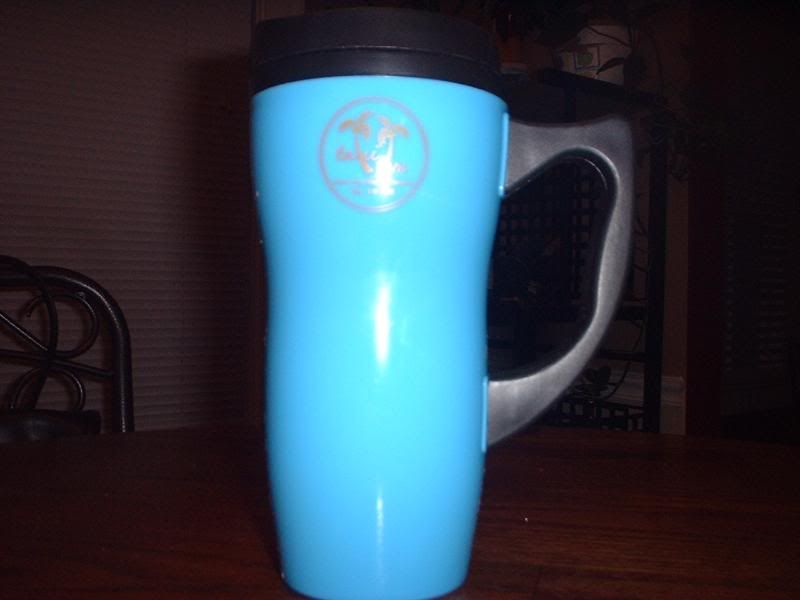 This is the smaller mug w/o handle (sorry its not my actual mug but the logo design is big and beautiful on it).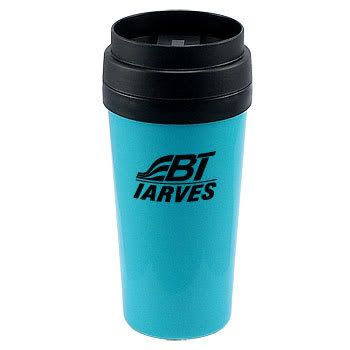 Here is the logo, but it is all coral/orange in color on the mugs.