Hi Ladies:
Went dress shopping today... I've found two that I really like, but I can't decide. So, what do you think? I have a picture of one on me, but the other I only have the ad copy.
The first one (the longer one) will be cut to a tea length. The clips weren't particularly helpful so its a bit formless. I have no idea what designer it is... one of those shops where they take all the tags off and code the dress. Makes it tough to price compare...
Here's dress #1
and the back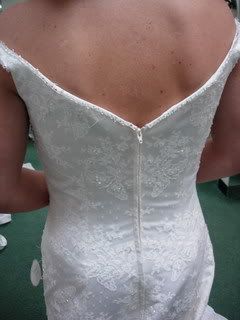 Here's dress #2 - Its an Alfred Angelo. I really do like it - gives me a great figure.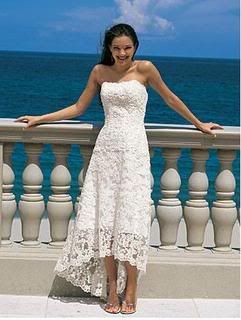 So ladies, help me here... I just can't decide!!!