Please spell out for me exactly what I'm doing wrong, and how to fix it!
I am going to print my own invites even if I waste an entire sheet of paper and have to cut down each and every invite. I would rather not do that!
In MS Works Word Processor I set my paper size to custom and entered the correct measurements for my invite. I set my margins and applied everything, laid it all out and came up with exactly what I want. I put a practice sheet (pre-cut to the correct size) in the printer and made sure it was to the right with the little paper-holder-slide thingy moved to the right to hold it in place.
When I print, this is what I get on the pre-cut paper: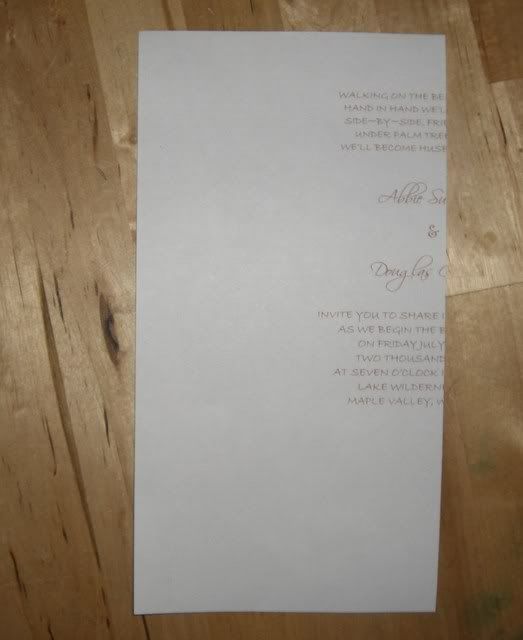 This is what I want to get, only centered on the pre-cut paper:
Ideally I would like to be able to rotate the image counterclockwise and fit 2 on one 8 1/2x11 piece of cardstock (to save money!).
The finished result would look something like this:
Can anyone help me figure this out?
Thanks!