...for anyone who's interested.
A few things: It's hard to tell the colors from these pics, but the printing is brown with navy accents on light blue paper. Oh, and we loved the folder-pocket paper because it made us think of sand. Hee!
The invites are 95% post-consumer recycled paper (yes, I'm one of THOSE people, lol), and largely DIY. We bought the paper from someone who designs invitations, decided which colors we liked, which ribbon to combine it with, and then bought the starfish off eBay. Then, I designed the different components in Photoshop: invitation, schedule, RSVP, and accommodations (not shown). My friend's mother runs a small print shop, so I sent the Photoshop files off to her, she calibrated the colors, printed them up, and sent them to me. We spent a few hours gluing them all together, and voila!
Warning, the pics are a bit big, but I figured that this way you could actually read what everything says.
Hope you like 'em!
Outside:
Inside view: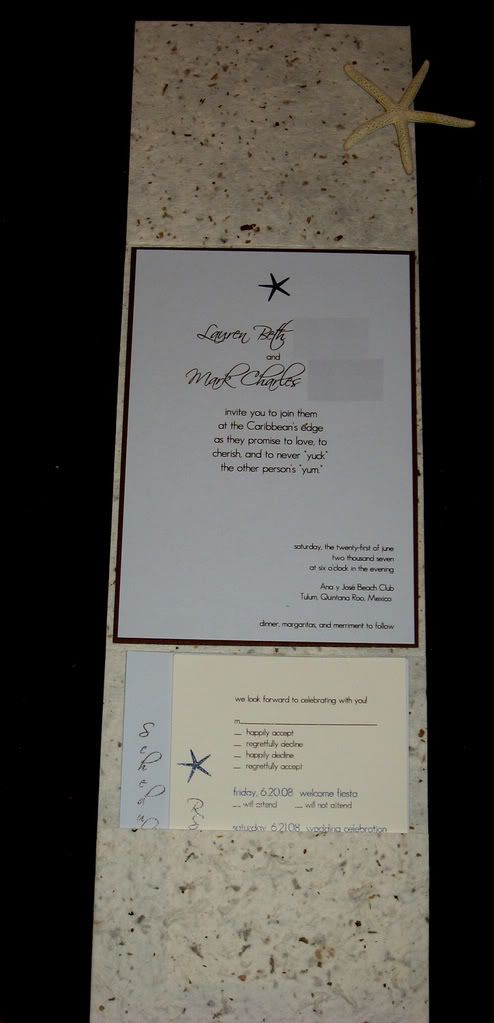 Response cards: