Videographer Reviews
Our Wedding Day was captured PERFECTLY!
This is a review of:
Detailed Ratings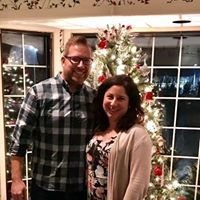 Pros:
Quality, Communication, Price
When my husband and I started planning our destination wedding in Cancun, I was set on having a video of our ceremony to share with relatives that couldn't attend in person (and for our memories).  I looked at the resort's photography and videography options and was concerned that they were pretty expensive for a limited amount of time and I wasn't sure what the skill level would be.  My cousin mentioned that her friend had used Mike Cantarell and Cancun Wedding Video.  She showed me her friend's highlight video and I thought it was fantastic.
I reached out to Mike and got a response really quickly.  It is difficult planning a wedding in a different country via e-mail but one of the things that impressed me most was that Mike was amazing at communicating!  He would respond quickly to my (many) questions!  They were accommodating to what we were looking for and reasonably priced . We also went with them for photography -- which also turned out amazing!  The price we paid for both video and photography was less than what we would have paid through the resort (or what people pay for just photography in the states) and we know the outcome was so much better!
By the time we met Mike and his team in Cancun, I felt like I already knew them! They were timely and well-prepared! My husband and I were surprised that it was a team of four, very professional men.  Guests commented that they are very professional and they had very good equipment.  They captured our day both with photos and the videos perfectly! 
We received our photos after about 2 months and they were amazing.  We received our highlight film and full length video in a little less than 3 months which I thought was great.  The first time my husband and I watched the highlight together, we both became emotional because it brought us right back to the special day.  We were able to select music and the way Mike edited the videos was so well done.  It far surpassed anything we expected.  We are so grateful that they captured the best day of our lives and we look forward to reliving it for years to come.  I cannot recommend Mike and his team enough to anyone having a wedding in Mexico (in fact I almost told my friend in WI to fly them in for her wedding here!) . You will NOT be disappointed!