Riveria Maya Corridor
Unico 20 87- What they mean when they say ALLLL inclusive!
This is a review of:
Detailed Ratings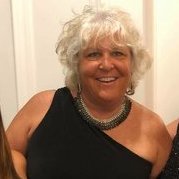 Pros:
Complimentary spa treatments and tours!!!
Cons:
I did have to ask them to take off the meter on the AC that shuts it off if there is no movement in the room. It was shutting off in the night and made for a hot room.. but they may have addressed this issue by now as this was some months ago.
I have been lucky enough to stay at this beautiful resort twice now, and cant wait to return for my next visit!! It is brand new and state of the art, but with great care taken to make this property fit into the rich culture of the area. Everywhere you will find lovely and unique cultural touches, that acknowledge all that makes the Riviera Maya such a unique place. Hand made and decorated hats for each room, hand made soaps, and multiple nods to Mayan culture make this resort very special.
Add to the beautiful surroundings by having fantastic restaurants, with delicious and artfully presented meals, a pool and beach area that is just the right touch of fun and activity without being over the top,  and a spa that will have you melting in bliss, and you have just about the most heavenly resort imaginable.
Add to THAT that Unico includes spa treatments, and tours as part of the package, and it puts this property into a whole different realm!
They have a beautiful wedding gazebo, and can make your wedding the experience you are dreaming of!
I cant say enough about this special place!
Let us at Wright Travel Agency help you to experience this gem for yourself!
TA Wendy