Photographer Reviews
Amazing Photographers who went above and beyond!
This is a review of: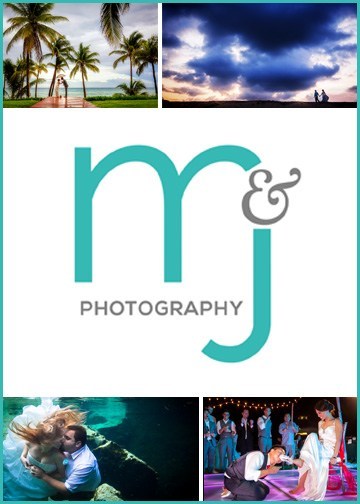 Detailed Ratings
Pros:
Expert photographers, expert advice, expert people
I am a bit of a crazy person when it comes to researching big purchases whether it's a car, a TV, my newest gadget or the photographers for a life milestone. We exhaustively researched across multiple sites and multiple forums and made excel spreadsheets with cost and the number of photos per hours and whether there was video included. We printed every brochure we received and kept them together. After narrowing it down and reaching out to a few of our top picks (and driving my now wife crazy in the process) we decided on M and J Photography. We loved their photos; we loved their personality; and above all else we trusted that they would capture our day the way we wanted.
This is one of the best decisions we made throughout our process. The photos they took are beautiful. They were experts at capturing both the real moments and setting up the posed shots. Their post production skills are amazing but even the untouched photos are magical. They were out of the way when you needed them out of the way and in charge when you needed them in charge. They gave us a sneak peak gallery within days of our wedding for posting to social media and our gallery was ready just a few weeks after the date (well ahead of the negotiated deadline). They were the perfect photographers.
Beyond that they were amazingly helpful to us in ways that would not be expected or required of your photographers. They had lived in the area we were getting married and made suggestions (just suggestions) on a few vendors and were very open with their opinion (but only when we asked for it). The transportation team they suggested ended up saving us quite a bit of $ and were awesome. So to summarize M and J are just amazing people and for us were the ideal photographers. I can't recommend them enough.