DJ & Entertainment Reviews
Kept the crowd going all night!
This is a review of: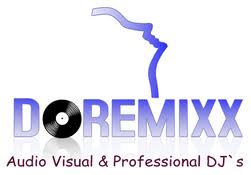 Detailed Ratings
By
cayls55
, · 669 Views · 0 Comments
We were very happy with the professionalism and quality of service from Ivan and his team at Doremixx. We reviewed a couple of DJs before deciding on Doremixx and by far we thought they offer the best value for their service packages. There is always an element of unknown when booking a DJ abroad for a destination wedding, but Ivan was always very responsive on email and I also had a Skype session with him to go over what we are looking for the wedding and kinda get a feel for his personality and I was very happy with how that went.
He sent us a form close to the wedding to exactly pick which songs we want for different moments of time (1st dace, parents dances, music for cocktail hour) and everything was executed as expected. Ivan even helped us, no charge, in creating a mashup of 3 songs for our 1st dance and the result was really cool. All of our guests praised the music at the wedding, everybody danced all night and just loved it and I am sure to also recommend Ivan's services personally to anyone in a need of a DJ in the Cancun area for the future. I strongly advise you to consider hiring Doremixx as they will not disappoint!