DJ & Entertainment Reviews
WORST DJ EVER - WOULD NOT HIRE AGAIN
This is a review of: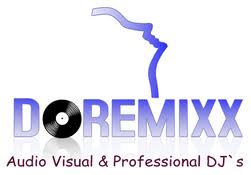 Detailed Ratings
By
Berg999
, · 1,344 Views · 3 Comments
DO NOT believe the positive reviews! I did and it ruined my wedding and got my phone stolen. Sure this brother duo DJ service was quick and responsive and friendly via email prior to the wedding. But I learned afterwards what a mistake it was to hire this guy. Their DJ Service was TERRIBLE. DJ Hugo RUINED our wedding reception! If you want a DJ who DOESN'T play any of your songs, cuts songs short after less than a minute while everyone is dancing, RUSHES speeches, dances, garter/bouquet toss and cake cutting one after another within the first hour of the reception, is unprofessional & rude to guests and staff and on top of it steals your cellphone, denies it, offers to pay for it then ignores all your calls and emails then THIS is your guy! DO NOT HIRE DJ DOREMIXX for your wedding!!! WORST DECISION! DO YOURSELF A FAVOR AND HIRE SOMEONE ELSE! These guys are shady!!!