Photographer Reviews
Fantastic Results
This is a review of: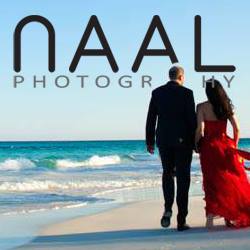 Detailed Ratings
By
aHance
, · 312 Views · 0 Comments
Pros:
Professional, very communicative, good pricing, great photographs
My wife and I searched high and low for the right photographer for our small, Riviera Maya wedding. Our ceremony was to be very short and we only had 6 guests, so we did not need any huge photography package to capture everything. Most of the other photographers that I reached out to were not very flexible in accommodating such a small-scale occasion. Naiara, however, offered just the right service at a phenomenal value. The decision to book her was really a no-brainer.
Throughout the booking process and the time leading up to the wedding, Naiara was very communicative with me any time I had a question or needed clarification about something. She was very helpful in easing a pair of very stressed minds.
Very unfortunately, due to a last-minute family emergency, Naiara was unable to be there the day of our wedding. She was, again, very communicative, though, in letting me know the situation. In her place, Naiara sent her associate Eric to shoot our wedding. Eric was a joy to work with. My wife and I wanted our wedding to be photographed in a very candid fashion, without many posed shots. Eric did just that. He was able to capture so many real moments between my wife and I (and also our guests). In situations where our group was doing some kind of posed picture, Eric was great in arranging the best possible shot. Overall, we wouldn't have been happier with the experience.
Afterwards, Naira added her touch to the editing of our photos and emailed me a link to them a couple weeks later. My wife and I were astonished by the results. Naira and Eric's photos made us feel like we were right back on the beach in Mexico. It was amazing to relive our wedding through their perspective. Everyone that we have shared the photos with has been blown away by the beauty and quality of them. My wife and I could honestly not have asked for anything more.
If you are reading this review to research photography services for your wedding, you can stop researching now. Book Naiara. You will not regret it.
Thank you, Naira and Eric! You two helped make our wedding so much more memorable than it already was.