Dominican Republic
Dream Destination Wedding
This is a review of: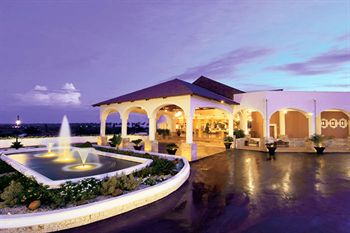 Detailed Ratings
My husband and I had our destination wedding at Dreams Resort and Spa Punta Cana in March 2016 and it was better than we could ever have imagined. We chose March due to the dry season, low tourist season, and not being hurricane season and we had perfect weather the entire week! We had 65 guests in total and got married on the beach with a private reception on a terrace off the Hitmitsu Asian restaurant. Guests ages ranged from 1yr-65yrs.- very family friendly resort!
The day of the wedding began with room service in our room before going to the spa with my bridesmaids to get ready. I was able to schedule all appointments with the spa through email and it could not have been easier. They were very accommodating for our large group of eight. The spa staff was great and even willing to squeeze in some extra services we needed. The staff was great at listening to what the bridesmaids wanted, and the hair and make-up turned out beautiful!
The rest of the day was spent getting ready in the honeymoon suite. Deyanira, our wedding planner, was in constant contact with us throughout the day. She ordered lunch for our group, as well as several bottles of champagne.
As a wedding coordinator Deyanira blew us away! We had a first meeting with her the morning after we arrived and she put all of our concerns to rest. She walked us through the entire wedding day itinerary, as well as confirmed all of our design choices. Deyanira went above and beyond to make this our dream wedding! She upgraded the chairs at the reception free of charge to better match the décor, she secured several bottles of Jameson for my crazy Irish family, and she surprised us with fireworks during our first dance. We had a buffet at the reception and the food was significantly better than most of the restaurants. Deyanira introduced us to our personal waiter who brought our food to us, and made sure we were never without a drink. We used friends and family for our DJ and photographer and the staff was great at helping to support them. We had a bonfire on the beach following the reception and everyone had a great time! We came back to a beautifully decorated room with flowers, champagne, and chocolate covered strawberries!
We purchased the Dreams of Love wedding package and it worked out fine for us. In retrospect, we could have purchased the cheaper wedding package and added on "a la carte" style for the same price. We were very surprised at the amount of options regarding décor for the wedding and reception (flowers, chairs, table cloths etc.) All communication is done through email, which can be frustrating at times as things can get lost in translation. The biggest obstacle we had was working with the resorts booking coordinator (different from the wedding coordinator). She did not always respond to our emails and there was a lot of miscommunication between her, us, and our guests in order to finalize the process. The payment process was a bit challenging for some people, and she did not always send payment confirmation. However, most everything was correct when we arrived to the resort.
Overall, we loved our wedding experience and would absolutely recommend Dreams to other couples!