Photographer Reviews
In LOVE with our pictures!!!
This is a review of: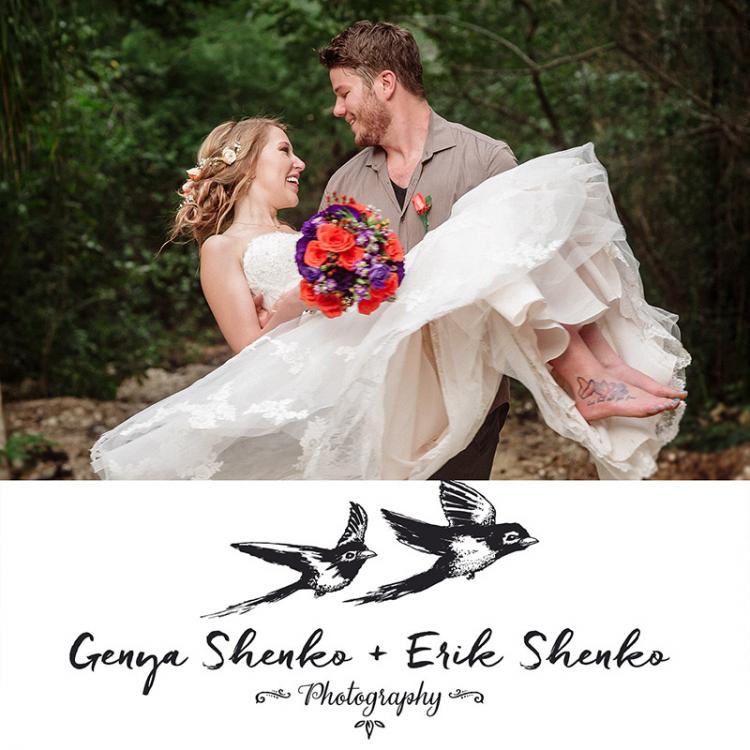 Detailed Ratings
Pros:
Friendly, easy-going, responsive, captured Awesome Moments, organized
We were drawn to Shenko Photography for their documentary/photojournalism style, and the fact that they absolutely LOVE love and capturing it! Reading about Genya and Erik along with seeing their beautiful work really wanted us to try to work with them, along with their love of animals. It seemed like we were meant to work together - Shenko donates a portion of their profits to animal rescues in Playa del Carmen, and the rescue we volunteer for here in Minneapolis works very closely with the same rescues! It was pure chance that I came across Shenko.
Genya and Erik were really easy to communicate with and responded very quickly. We agreed on our package and were very happy they were available our wedding date. What we also really enjoyed was that our package included a pre-wedding photo shoot and meet and greet. We scheduled ours for the day before the wedding and it was a wonderful way to get to know each other before spending 8 hours together the next day, but also to get an idea what posing would be like and how we fit together taking photos. We didn't do an engagement shoot so it was really helpful for us, and I think made our wedding day move a lot smoother because we didn't have to take as much direction.
The blog post Genya and Erik posted was absolutely beautiful and it was a great way to start sharing our photos. We received our photo files exactly when promised and I can't even gush enough about how amazing they are. Genya really captured our day amazingly and understood what we wanted to capture in our wedding - life, love and fun. We can't thank you enough and highly recommend!