Photographer Reviews
Great Experience!
This is a review of: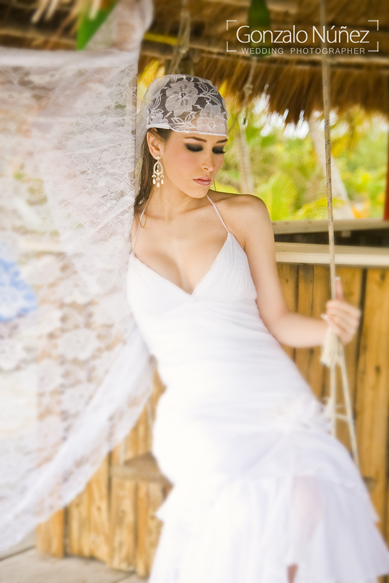 Detailed Ratings
Pros:
Communication, Experienced in Wedding Photography, Friendly and Patient
I got married at the Moon Palace in February and have been telling people ever since that hiring Gonzalo was the best decision we made in the process!
After a frustrating experience in communicating with the on-site photographers, I did a frantic search for other photographers in the Cancun area. He got back to me immediately (if you are planning a destination wedding I'm guessing that is something you now really value also)! Right away I appreciated that he was very upfront with his pricing and I loved that we had the option to add on a cenote shoot to our wedding package.
Planning what pictures I wanted was probably the last thing on my to-do list. I'm am not a planner by nature and I dreaded everything about wedding planning. Fortunately for me, Gonzalo remembered everything that I mentioned in our email communication that I had liked and was able to set up great shots the day of the wedding. My husband and are VERY awkward in front of the camera but he was great at giving us direction.
I highly recommend doing a shoot after at the beach and/or cenote! When else would you ever have the opportunity to do something like that? Plus, it was a great time to get photos of my husband and I. We, of course, had some on the wedding day but there is so much going on that day it was nice to have time to get just the 2 of us in a more relaxed atmosphere.