DJ & Entertainment Reviews
Best DJ
This is a review of: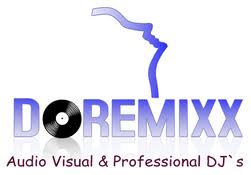 Detailed Ratings
Pros:
dancefloor, music transition, music playlist
Cons:
wish we could have gone another 2 hours
We have had the best experience working with Ivan. From our initial reach out for pricing, right up to the bid day execution, Doremixx was a breeze to work with. Easy email communication always prompt. Fees were right in line with others. What put Ivan above the rest is that he is a true DJ. His transition in music is as good as any Las Vegas or Miami nightclub.
The dancefloor was worth every penny. The cold fireworks are a nice touch and wowwed the crowd.
We are a loud fun group and Ivan played the right mix of songs to keep everyone dancing from 7-1130pm. He had some small props that he passed out but to be honest, we didnt really "need" them as the music was perfect and dancing nonstop.
I also appreciated that Ivan did not make the reception about HIM. i have been to many weddings where the DJ is talking nonstop and playing hype man. Ivan didnt need to do that as his music spoke for him.
Music is central to any reception, do not scrimp here. Highly recommend DJ Dorexmixx.