Photographer Reviews
Sascha is the Best!
This is a review of: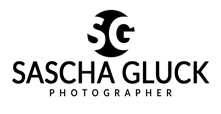 Detailed Ratings
By
rkavi
, · 570 Views · 0 Comments
Pros:
great photography, reliable, great pricing, trustworthy, on time
We got married in Moon Palace in November 2015 and had the absolute pleasure of having Sascha and his assistant as our photographers on our very happy day.
Sascha met with us at the hotel a few days before the wedding to get to know our personalities more and find out what our preferred style of photos were. We brought with us a few of his shots from his website that we liked the most and I think it helped Sascha get a feel of our preferences a lot.
Sascha was great and very organised. He was always on time and was very easy to be around. The wedding day was absolutely fantastic and the photos were amazing! We are so happy!!
Before and after the wedding, Sascha was a fantastic communicator - always very fast & helpful with any questions we had. He has a lot of knowledge about the area, and even the best places to shoot within the hotel grounds themselves.
If you want someone who is highly skilled, reliable, trustworthy and friendly - Sascha is your man!
Good luck on your happy wedding day :)