Travel Agent Reviews
Best Travel Agents Ever
This is a review of: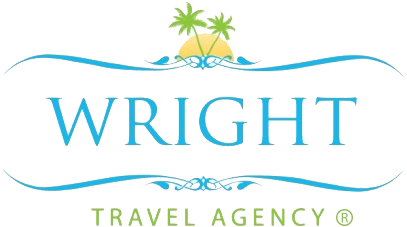 Detailed Ratings
Pros:
Extensive Resort and Destination Knowledge; Fast Communication; Amazing Team Work
Cons:
NONE at all what so ever
We love and adore Kristen and Patty.
My husband and I started out wanting to have a destination wedding, and we had no idea where to start. We googled the best travel agents in our area (Sacramento), and it was so hard finding a agent that didn't have there own charges. But as days went on we finally found the Wright Travel Agency and the amazing reviews they had. We placed a inquiry and immediately the next day Patty called us back with all of the information that we were seeking.
From the beginning Patty and Kristen were just so genuine and my husband and I felt so comfortable with all of our planning and ideas in there hands.
We ended up going to the Secrets Royal Beach Resort in Punta Cana, we read so many great reviews on this location but Patty and Kristen had visited this location several times and they had first hand reviews so it made it easier to select this great location.
One of our greatest fears was thinking about how we would communicate with our travel agents and the resort since they both were not just around the corner. BUT Patty and Kristen made this SO easy for us. They provided us with their personal phone number that we could call at any time (we didn't use it much), and they answered all of our emails through the whole process in less than 24hours.
We really can't find anything bad to say about these ladies. They made my wedding experience so great and we are so thankful that we found them. For the women that are scared to have a destination wedding... don't fear these ladies make the process so easy if this is something that you really want to do.
Go with these ladies.
100% the best.
The Lawson's