Dominican Republic
Most amazing Trip & wedding! AWESOME resort!!!!!!!!!!
This is a review of: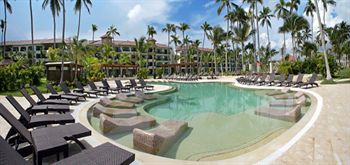 Detailed Ratings
Pros:
food, drinks, nice beaches, clean resort, beautiful landscaping
Cons:
nothing other than we couldnt stay longer!!!!!!
What can i say!
This resort has it all!! We went March 13th-20th 2016 with a group of 34. upon arrival we were escorted right to the preferred club and had a private check in with one of the staff who gave us a little tour of the resort, before taking us to our room. My wedding was March 16th at the fountains,which i highly recommend because it was so private, where the next day we seen a wedding on the beach and the asile was literally next to our lounge chairs .. it was not pricate at all.... and our reception was at the relaxing pool. Everything was perfect! The weather was amazing, the rooms were fantastic, the staff were all friendly and so helpful. Yeomandry was my wedding coordinator and she was amazing, so nice. We booked the bridal suite which was really nice to get ready in with my bridesmaids and mother. The bridal suite has some lounging chairs, and a large vanity with mirror for getting ready lots of plugs for hair tools, and then a seperate room with a shower and bathroom and another lounge area which was perfect for my 5 month old niece to have a nap in while we got ready! I hired Karina Jensen for the photographer, i highly recommend her, while i havent received my photos yet, i know they are going to be amazing, she was so nice to work with!!! The food was soo good! everyone had the most amazing time at this resort! This was my second time at this resort and i will return!!!