Tour Package Reviews
The Best way to arrive and depart from Jamaica
This is a review of:
Detailed Ratings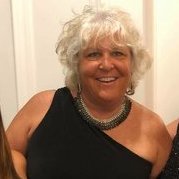 If you have ever flown into or out of Montego Bay airport you may have seen some lucky guests deplane to be met by a representative who whisks them away, and to the front of the customs and immigration line breezing by all those who are still filling out their forms, and waiting while several plane loads of passengers are cleared through ahead of them. These lucky guests are not necessarily VIPs, they just know about the best possible way to arrive and leave the airport in Jamaica.
Club Mobay does make you feel like quite the VIP. They meet you as you come down the jetway, help you to fill out your forms, and walk you right to the front of the immigration line.
Once through, they help you to find your luggage, and while you await your transfer, instead of hanging out on the sidewalk, you are escorted to a very nice lounge area with water, snacks and wifi. When your transfer has arrived the representative comes to find you and off you go!
On the return to the airport, instead of sitting at the gate in a hard plastic chair, while waiting for your flight you get to use the Club Mobay lounge.. again well stocked with snacks, drinks, wifi and you even have the option of indulging in a variety of spa treatments if desired.
This is the very best way to begin and to end a trip to Jamaica, and Club Mobay is very reasonably priced for all that you receive.
I recommend it to all of my clients and use it myself each time I go!