Photographer Reviews
Amazing Mexican Beach Wedding Photographer
This is a review of: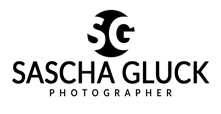 Detailed Ratings
Pros:
Everything, Pictures, Professionalism
Sascha Gluck was a pleasure to work with. We found him through BestDestinationWedding.com, emailed him and had all questions answered and a contract written up very quickly! We purchased his five hour, El Medio Package.
Communication was easy and responses were received very quickly. Sascha was so wonderful to work with, making all of my worries of a wedding in a place I had never been to, with people I had never met, go away!
A couple of days before the wedding Sascha met us at our hotel to go over our entire day. Any doubts that we had, prior to meeting him, went away! He was very reassuring and comforting. It was great that he had worked at our hotel before, so he knew a lot of good places to take pictures! The day of the wedding Sascha arrived early! He was very friendly and nice to all of our guests. The outside vendor fee that our hotel charged was worth every penny, Sascha was absolutely AMAZING!
Sascha asked us to be patient and give him about six weeks to get our pictures to us. Six weeks, to the day, I had an email in my inbox with the pictures. Another week later I had all of the pictures, on a USB, in my mailbox. Sascha more than delivered. I cannot say enough good things about the pictures. His work is impeccable. Sascha was able to capture some of the most tender moments of my wedding day and also some of the more fun and crazy moments from our reception!!!
A huge thank you to Sascha and his team. All of our wedding pictures were absolutely amazing because of your great work! I am so happy that I chose Sascha as these pictures will remain with us as a reminder of the wonderful day that we shared in Cancun!