Photographer Reviews
Astounding photographs & notable in his proffessionalism...Gonzalo is simply the best!
This is a review of: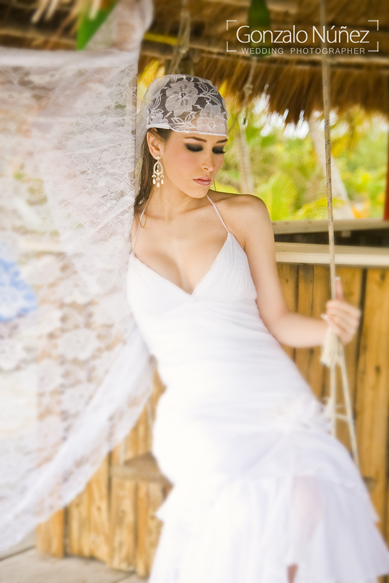 Detailed Ratings
Pros:
Fun, Creative and Proffessional
Cons:
not a single one :)
We chose Gonzalo as a photographer for our wedding at the Oceans Coral & Turquesa resort in Cancun, MX in March 2015. We had been to destination weddings in the past and had the chance to observe the types of photographs and services that you get from a resort photographer and knew that we wanted a more unique experience for our wedding. Gonzalo was recommended to us by family and offered a great value and selection of options that allowed us to get exactly what we wanted for our wedding pictures.
We knew that we had chosen the most professional, friendly and dedicated photographer from the outset. Gonzalo always replied to our emails in a timely fashion and with his full attention. He took the time to ask us questions, get to know us, and set up all the final details before we made our way to Cancun from Canada. Looking back on planning a destination wedding, this was a very genuine and heartwarming quality that Gonzalo demonstrated, and it made us feel confident that this aspect of our wedding was in very good hands.
Gonzalo captured every single moment of our wedding perfectly. On top of ensuring that every guest and detail of our wedding was perfectly photographed, he also took candid and fun pics that we truly enjoy to look back on. His photographs make you feel like you are stepping back into that moment. Many of our guests also commented to us how professional and fun Gonzalo was to have at our wedding. We also highly recommend his Trash the Dress session. We had never had professional photographs done before and came into the session with a bit of hesitation and rigidness and Gonzalo's fun, relaxed and charismatic nature really made us feel more at ease and care free. It was an experience like no other. The pics that we got from our Trash the Dress session bring an entirely unique and creative feel to our wedding memories.
He is simply the best, and in our opinion the only option for a destination wedding photographer :)
Kelly & Thomas