Playa del Carmen
Amazing wedding week made possible by the most fabulous people in Riviera Maya!
This is a review of: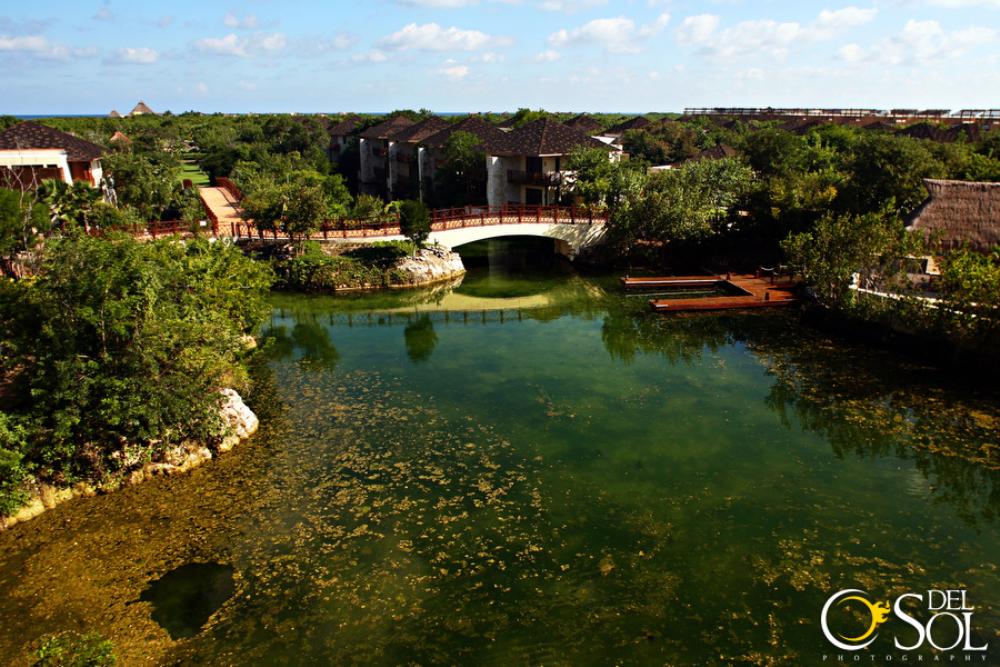 Detailed Ratings
Pros:
EVERYTHING! Fabulous staff, grounds, and food!
We had the most incredible experience at the Fairmont Mayakoba for our wedding on June 5th, 2015. From the moment we got engaged, my fiance suggested that we go back to the Fairmont (we vacationed there in 2011, and had a fabulous time!) After exploring some of the other resorts in Mayakoba, we can truly say that the Fairmont is our favorite :) The staff is amazing and genuinely invested in hospitality. After singing our praises to several of the staff, we learned that many had been with the Fairmont for years; the love they have for the resort and the kindness they show to the guests truly exemplifies this.
I can not say enough wonderful things about the wedding planning team at the Fairmont. Our wedding coordinator was Ruth Flores, and she is absolutely amazing! We will never forget her kindness and her incredible attention to detail. She made everything so easy, responded to emails quickly, and was an absolute JOY to work with. We especially appreciated her abilty to make us feel that everything was possible, and that every request was considered very carefully. We can tell she loves what she does- she works hard for her clients and advocates for them. We also worked with Cesar Garza during our wedding week, who is also incredibly kind and made sure everything was perfect. The Fairmont is so lucky to have such an incredible team!
We had absolutely no issues with scheduling the wedding or receiving prompt responses from the Site inspection manager, Daniela Daniel- she is fabulous. We got engaged in June 2014, contacted the team towards the end of June, and had confirmed the date by mid July. We also had no problems with the room block; although we had 50 guests, we were able to request a smaller room block.
The entire planning process was so easy- everything we requested was made possible. We had our wedding on the beach (which, unlike other resorts, was kept private for the event so no other resort guests were watching or in the background), and both our welcome reception and wedding reception were held on the Terraza Lawn. We also had a brunch the following day in the Copal room. The food was amazing! Many of our guests raved that our plated, coursed reception meal was one of the best they've ever had! We also did a taco bar for our welcome reception, which was fabulous.
If you are thinking of a wedding in Riviera Maya, you will be thrilled with your experience at the Fairmont Mayakoba :) The grounds and rooms are beautiful, and we felt very well taken care of the whole week. We can not say enough wonderful things about the incredibel staff.
The vendors we used were :
Decor: Planner1 Events Amazing!, Fernanda is incredible, she was able to take the inspiration pictures that I sent her to create a beautiful, romantic vibe. The flowers were gorgeous and exactly what I pictured :) She always quickly responded to all of our requests, and being a bride who didn't really know much about decor, she provided us with wonderful suggestions to achieve the look and feel for decor we were looking for. We can't thank her enough for her amazing eye and attention to detail!
Music: BigBang Productions and DJ Dulce Rullan Fabulous!! We had a solo guitarist for our beach wedding, and he was incredible. We selected 4 songs to be played for the seating and processional, 2 of which were not on the playlist. He was still able to play acoustic versions of them :) We were so happy with the music! DJ Dulce was amazing! All of our guests loved her- we had a multicultural wedding and she seamlessly blended Bollywood music with old school 90's and Top 40. We also provided her with a list of preferred songs, and we were so thrilled she played nearly all of them! I can not say more fabulous things about her talent! We were on the Dance Floor all night :)
Stlying: Stlying Trio. They are truly an exceptional team! I found Styling Trio after following a trail of glowing reviews online; everything you have or will read about them is true! The planning was so easy, and the team was very accessible both from abroad as well as after our arrival to Riviera Maya. The stylists are true artists -Bianca and Angie made me look and feel like the most beautiful version of my self both on my wedding day and for my rehearsal dinner. The airbrush makeup stayed on ALL night through the heat and through my dancing; I was so pleasantly surprised:)