Florist Reviews
Absolutely perfect and so affordable!
This is a review of: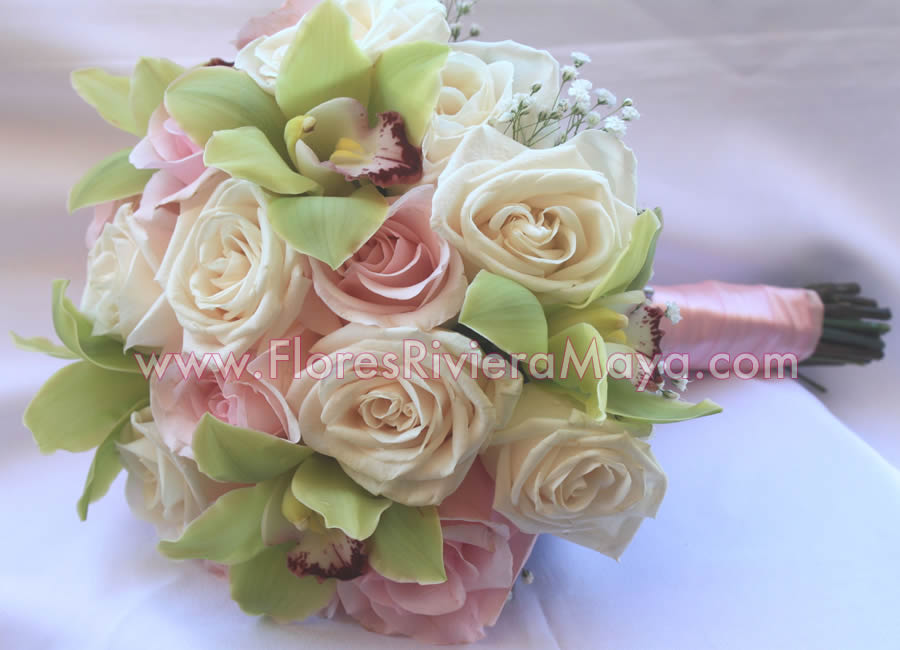 Detailed Ratings
Pros:
Easy to work with and communicate with, great quality flowers, GREAT prices
We had a wedding at the Playacar Palace in May 2015 - I ordered my flowers from Flores Riviera after hearing all the rave reviews from other brides - it was a pleasure to work with her. She responds to emails super quickly, made suggestions and recommendations, and I got exactly what I was ordering at a GREAT price. Our hotel vendor was going to charge $450 US for a bridal bouquet (highway robbery!), but I got all the flowers I needed for the wedding with Alina for about $900 US - including a bridal bouquet, 3 bridesmaid bouquets, 3 bouttonieres, flower petals, and 12 vases of flowers for centerpieces - from an idea I found on her pinterest boards.
I don't have wedding photos back, but here is a quick snap of the bouquets!
My bridal bouquet:
and
Matching bridesmaids - these were my favorite!
Our bouttonieres (yellow crespedas... be advised, these smell bad!) :)
She delivered them to me in the lobby of our hotel (she was holding the bouquet so I would recognize her!), so we could afford any additional vendor fees the resort would have me pay. She delivered right when she said she was and was easy to get in touch with during the entire process. We were also able to pay online though paypal - which allowed me to skip additional fees from my bank for international charges. I would DEF recommend her to any bride!
All my friends had the wedding flower curse - they all hated their wedding flowers, so I thought it was a "thing" - but I absolutely LOVED mine.