Cabo San Lucas
Fiesta Americana Wedding May 8, 2015
This is a review of: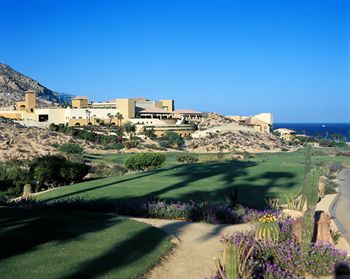 Detailed Ratings
Pros:
everything was amazing, no joke
Cons:
initial issues with room block and booking rooms online
We had our wedding 5/8/15. I LOVE Cabo, but normally stay at a time share resort that I didn't want to have the wedding at. We looked at 5 different resorts in 2014, one of them being Fiesta Americana. It just switched to an all inclusive, which is one of the items we were looking for. It seemed like a nice place on our tour, but I was still unsure because we never stayed there. The grounds were beautiful and they had a great terrace for the reception & ceremony could be on beach just like we wanted. After much research and reviews we decided this is where we were going to have out wedding!! Some of our guests commented on the price being expensive, that being said a lot of them hadn't been to Cabo and didn't know the quality they were getting for the price. We sent out save the date/invites and we were ready to start planning our big day.
The same week we sent out the invites, we realized we did not room block enough rooms, and the resort sold out the remainder of their rooms for a large organization's party. The price essentially doubles for reception dinner if guests are not staying at the resort or get an all inclusive pass, so we couldn't have over 1/2 or guests staying at a different resort. This defeated the purpose of us having a destination and everyone spending time together throughout the week with out having to worry about transportation, etc. After several hours of tears (from Bride) and regrouping, we decided our only option was to push the date a week from the original. We sent out revised invites, and hoped that everyone received the updated information and group code.
The only real issue we had after that was people were having issues booking on the website with the group code. Some times it would work, other times it wouldn't. I played travel agent quite a few times trying to figure out where the glitch was and why. Still not sure what the issue was i think 50% operator error and 50% website malfunction....
Anyways, we were making progress until.......... Hurricane Ollie! When I heard the news I literally sat at home for a whole day crying. Not because I was worried about our wedding, we still had months before our wedding, but because I love Cabo. I love the people in Cabo. I love everything about Cabo. Tragedy struck that amazing place and my heart hurt for everyone down there. Luckily I was able to keep in touch with my wedding planner Illeana Reyes, Romantic Cabo Weddings, and the wedding planner at the resort shortly after the hurricane to confirm they were ok. I followed progress of the clean up on Instagram and other social media platforms. WOW! Did they do a great job helping all the tourist and locals get back to where they need to be and pull it back together asap!
I normally go to Cabo in February, so I decided to head down with a couple of my girlfriends for a "pre wedding inspection" to ensure all the reasons and things I loved in Cabo were still intact. We also scheduled to tour the resort and meeting with Illeana. I was soooo nervous to go down there expecting it not to be the same. Yes, there was damage done. As we drove down the corridor I saw hotels i was thinking about having the wedding at with their roof still ripped off and boarded up. Construction sites set up working day to day on repairs. Then we pulled up to Fiesta Americana.... the resort looked better then I remembered. It really looked as if it was untouched by Ollie. As we toured i was asking tons of questions about any damage or issues they might be having and simply ... none. I was still skeptical....
Fast forward to May 5, 2015. We arrive to the resort for our wedding week with 70 of our families and friends trickling in the next couple of days. All of the rooms, restaurants, grounds, pools, and beach were in AMAZING condition and THE PEOPLE are soooooo happy, friendly, and accommodating! Though out the week everyone kept saying how nice the resort was, how great the food was, and how wonderful the service was. Then came our wedding day....not only was our wedding soooo easy and picture perfect, the bar tenders and waiters at our reception were the absolute best. They cracked jokes, they tied up my bridesmaid dresses so it was easy for them to dance, they fanned me off when i got too hot from dancing, they took funny photos with our wedding party and family. It was WAY too much fun and everything was BEYOND our expectations.... and we had high expectations...only the best was expected!
We have quite the crew of family and friends they like to drink, eat and party! Never once did any employee get annoyed with our rowdy bunch that ordered wayyyyy too much to eat and drink the following day. The servers at the pool just kept smiling and bringing out cold drinks and tasty food. I was exhausted just watching how hard they worked. The resort had employees walking around with little surprises like chili mangos and popsicles. As soon as our group saw them, we would eat them out of stock... and they would just smile and joke around.
I could go on and on about all the fun memories and things we did that the resort embraced. I guess the main point is after a couple little stresses throughout our wedding planning. Illeana Reyes, Rev Marco Arechinga, DJ Mijares, and Fiesta Americana team made our wedding the best wedding we had ever been to, and memories that we and our guests will cherish forever! Over the top THANK YOU for everyone involved! Everyone at this resort is respectful and on point with their customer service skills! They seem genuinely happy to work there.
All 70 people that came are talking about going back to Fiesta Americana every year for our anniversary party.... that is a compliment to the resort! Awesome Job!