Photographer Reviews
Couldn't be happier
This is a review of: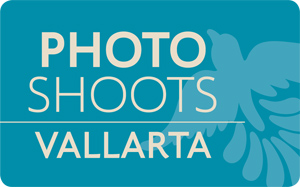 Detailed Ratings
By
DanielW
, · 587 Views · 0 Comments
Photographs are the only things we have to look back and remember what is the most important day in our lives. Hiring the right photographer that can capture these moments is, in our opinion, the most important thing to consider in planning your wedding. We honestly couldn't be happier in our decision to have Eva and Toms from PhotoShoots Vallarta capture our wedding.

Eva and Toms were not just professional, but also personal and felt like they were friends of ours and we were sad to see them go at the end of the night. During the wedding and the rest of the night, they disappeared into the background, but somehow were able to capture each moment so beautifully. Things that I had sworn that they missed, showed up captured perfectly in the delivered photos. They both have an amazing eye when it comes to lighting and composition. One thing that really stood out was how when we were having our sunset 'newlywed photos' with Eva, she would stop and gasp wide-eyed in a moment of inspiration and say "This is so beautiful, I have to have pictures of you here!".

You know how you see photos and thing "I hope mine come out that well" and then you see other photos where you think "there is no way mine will come out that well, that just doesn't happen". Eva and Toms gave us the later. We seriously -tried- to narrow down what they sent us to our 'favorites'. Even after multiple passes, we couldn't get the folder to less than 500 absolutely perfect photos. Everyone that sees them tells us the same thing, that they belong in a wedding magazine. The photos are beyond perfect and we had them returned to us faster than we could have imagined.

Having Eva and Toms as our photographers was the best decision that we could have made.