Photographer Reviews
Sascha, you're the best!
This is a review of: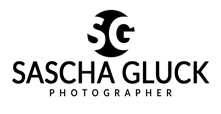 Detailed Ratings
Pros:
Excellent service, professional, affordable
I first met Sascha in 2010 when he was hired by my best friend to be her photographer at her wedding at Secrets, Puerto Aventuras. I remembered Sascha for his professionalism, and was so happy when my friend received her wedding photos from Sascha. They were so beautiful.
When my (now) husband and I decided to get married in the Mayan Riviera, Sascha was the only choice. We got married at Now Jade on January 29, 2015. Sascha arrived early and got to work straight away taking photos of the bridal party getting ready for the wedding. He was with us all the way through to the cake cutting and we cannot wait to see his photos. He showed us a few shots while we were taking photos on the beach and they looked incredible. He has such an eye for light and colour; we cannot wait to receive our edited photos. My husband hates getting his photo taken, and because of Sascha, he actually enjoyed the process and did not complain once! :)
His rate was certainly affordable, and he was such a professional, both in 2010 and in 2015. I would recommend him as the photographer for any event!! Thank you Sascha!