Riveria Maya Corridor
Perfect Destination Wedding
This is a review of: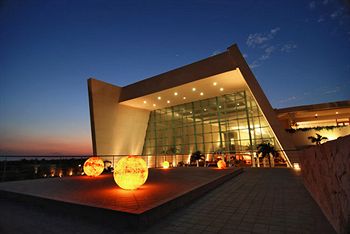 Detailed Ratings

We got married at the Grand Sirenis on January 21, 2015. We had 45 people total who flew out of Calgary, Toronto, and some lived in Mexico.
The resort was on a recommendation from our travel agent and one that was never on our radar.
Communication at times could be slow,but I found I always had a reply in 2-3 days, sometimes a week. Booking was easy and the ladies supplied us with ample documents of extras to be able to make all our decisions.
We decided to use the free package and upgrade our ceremony/reception the Playa Palapa and have the palapa as our reception venue. I couldn't imagine doing anything else, it was breathtaking.
The ladies know weddings, so please try to trust in that. We couldn't have asked for anything more.
The wedding package prices are super reasonable as are all of the extras. They didn't charge us for any set up of our decor, favors, etc. but possibly if you had a lot they might. We used all of their services - spa, DJ, photography (Adventure Photos) and have nothing but good things to say.
The resort itself was large but well laid out. There was ample things to do, it was clean and beautiful, and the food was good.
Service is top notch! The only complaint is that wifi and in-room safe should be free for a 5*.
Also should mention some uneven stones/pavement and slippery marble floors by pool can make for some accidents. We had a large one with someone in our group!
I wouldn't hesitate to recommend this resort for your wedding or vacation. If you want a beautiful, cost effective wedding that doesn't look the same, this is a great option.
To read my full review and see pictures, please follow this link
http://www.bestdestinationwedding.com/topic/38741-grand-sirenis-riviera-maya-brides/page-131#entry1885600