Photographer Reviews
The best photographer in Cancun!
This is a review of: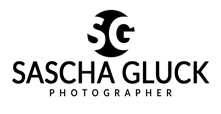 Detailed Ratings
By
mex2013
, · 693 Views · 0 Comments
Pros:
Professional, photojournalistic style, great value, and the most amazing pictures!
Sascha was our photographer for our Hindu wedding at Al Cielo. He was absolutely amazing. Although he had little experience with Hindu weddings, he took the time to meet with us so he would know what the important moments to capture were. He is extremely professional and, with his wonderful assistant Miseal, captures every moment without you even noticing they are there. I was speechless when I was looking at our pictures because they were so beautiful. There are so many things happening that you miss when you are the bride, but I was able to see everything through his pictures. He spent the morning with us the day before the wedding, the night before at our mehndi dinner, came in the morning while we were getting ready the day of the wedding, and stayed for most of the reception. His photojournalistic style and composition are superb - photography lovers, you will be happy with your choice of photographer if you go with Sascha. He was also reasonable and flexible, which I really appreciated, and seems to be rare looking at the other companies which charge by time. Our overall wedding experience was amazing, and Sascha and Miseal played an important role in that. I can't stop looking at my wedding pictures! One of the best decisions we made in Mexico was working with Sascha!