DJ & Entertainment Reviews
The Best in Mexico
This is a review of: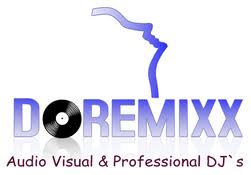 Detailed Ratings
Cons:
Nothing hire this guy
Ivan is simply an amazing DJ. I was a bit nervous not having met him, not knowing what to expect. When you hire Doremixx they send you a sheet with songs, and how you want the night to go. We filled this out sent it off and paid, going only off reviews. The Djs were supposed to be there at around 8, they around at 5 set up, and had had everything set up met with the MC before we had even arrived.
Thats when the party started Ivan managed to get everyone in our wedding party over 50 up and dancing before we had our done our first dance. He played awesome music all night, accommodated all requests and seemed to enjoy what he was doing. I gave him a generous tip even thought it couldn't possibly do him justice. Everyone at our wedding was blown away, we continue to get comments best wedding ever.
I thought about not having a Dj and doing it myself, but hiring DJ Doremixx was definatly the right choice.
Thanks Travis and Stef BB Dec 2013