DJ & Entertainment Reviews
Great Music/Energy
This is a review of: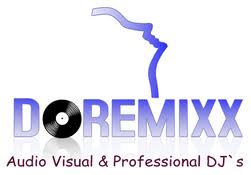 Detailed Ratings
Pros:
Great mixes, kept the party going all night
Cons:
Last minute DJ replacement without notification
I used DJ Doremixx for my Cancun wedding this past May and could not be any happier. They really know how to get the party going. Music was very important to me and I wanted to have everyone out on the dance floor. I am very glad I chose them. I basically told them the artists that I like and gave them a sample of the music I would like played and left it up to them to work their magic. They did a phenomenal job with the mixes and had great energy.
My entire group (about 30 people) including my in-laws wound up in the pool partying the night away. Even I joined in on the fun, bridal gown and all. It was AMAZING. The DJ fed off of our excitement and played high energy music that kept us in the pool until midnight
My only criticism is that I had communicated several times with Ivan that he would be the one to DJ my wedding only to have someone else fill in for him the day of the event without even prior notice or a head's up. His replacement did a great job, so I wasn't upset, but some communication before hand would have been nice.
I highly recommend using DJ Doremixx for your wedding event. They really know how to get a party going!