Photographer Reviews
Great experience with Sascha!
This is a review of: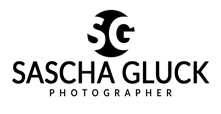 Detailed Ratings
By
valmoka
, · 825 Views · 1 Comment
We got married last May at the Now Jade in Riviera Maya and we are so grateful that we chose Sascha as our photographer! It was a pleasure working with Sascha and his assistant Misael for our wedding. Sascha showed up on time and started to take pictures the second he walked in ! Sascha was very familiar with the area, and knew all the perfect spots for beautiful photos. He was calm and patient with all our guests, and with us, as we struck with wedding-day nerves! He made us comfortable – I never know how to « pose » in front of a camera, but with Sascha, I was not asking myself questions, as he made is so easy, fun and natural.
We had a limited budget so we booked Sascha for 4 1/2 hours (to cover « getting ready » pictures, ceremony, group photos and couple photos). Sascha was very flexible and reassured us before the wedding that we would get all the shots we want even within our limited timeframe. And we did ! He captured all the family and friend shots we needed, and we were left with plenty of time for creative, artistic, and romantic shots just the two of us. Sascha really has a great eye for a beautiful shot. We have some slightly more traditional "wedding portrait" photos, and many creative photographs that are beautiful. We loved that the photos do not look staged, fake, or cliche - he created lovely images that capture the beauty of our location and the excitement and romance of our wedding day. Sascha was totally dedicated to getting great shots - even crawling on the floor for a better angle! It was a hot day and him and his assistant didn't stop a minute, we never saw them slow down !
Little anecdote: During the ceremony, the sky became darker and darker, preparing for rain. The ceremony went without a hitch but after, we were starting to get worried it would rain. We were grateful that the ceremony went perfect under the pergola, but I was starting to get visions of not being able to have our reception on the lovely terrace (everything was set!), not being able to complete the picture session outside etc. Sascha looked at me and said « It won't rain ». I believed him and instantly felt better. I forgot about the dark skies and enjoyed myself taking pictures with my husband and guests. It didn't rain and we even had a spectacular rainbow which of course, Sascha captured beautifully. I appreciated that « caring » moment he took to reassure me.
After our time was up, Sascha was not in a hurry to leave and continued taking shots of us with the beautiful sunset and kept asking if we had other ideas of shots we wanted. We said we wanted a fun picture to finish with and spontaneously, he brought us to a location where we made a crazy shot of us jumping in the air. That picture is just amazing ! Then we had to say goodbye as we knew guests were waiting for us at the reception (we were 15 minutes over !).
After the wedding day, he did a beautiful job editing the photos. We really like that we didn't have to «choose» a certain amount of pictures. For about 4 1/2 hours of service, we got hundreds of wonderful pictures ! He sent us his selection and well as a second set that didn't make his selection (but are still beautiful !) We received a secured link with the photos about 6 weeks after the wedding (as he had indicated) and got a USB key less than a week after, by priority courier.
When we viewed the pictures, it was like we lived our wedding day a second time ! Sascha gave us amazing souvenirs of our memorable day. Sascha and his assistant captured all the precious and unique moments. Sascha's patience, professionalism, skills, and artistic eye were all deeply appreciated. Everyone who has seen the photos loves them.
Quick side note, as part of our resort wedding package, we had 1 hour with the resort photographer and decided to use this for the first portion of the reception. The quality of these pictures was not satisfactory for a professional service. Not even close to the quality Sascha delivers. We wish we could have hired Sascha for our reception as well !
Sascha was responsive since the first email we sent until delivery the photos. And his prices are very reasonable
We highly recommend Sascha without hesitation !