Travel Agent Reviews
Organized and Informative - Wendy Hicks
This is a review of: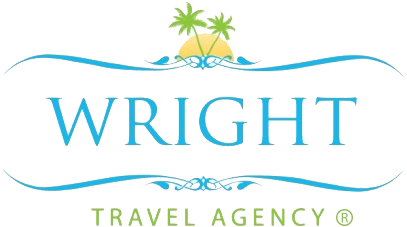 Detailed Ratings
Pros:
Organized, experience, knowledgeable, dedicated to the bride and groom, truth worthy, prompt, and fabulous!
Cons:
Transportation had to arrive to pick up parents 4 hours early and for my groom and I they never arrived until they called for a back up. The person who came to pick us up said they did see us on the schedule, but no one was assigned to pick us up.
I did a lot of research on this designation wedding forum when deciding where to book our wedding and who to help us. Hands down, Wendy Hicks with Wright Travel Agency, was name mentioned most on this forum. She helped us narrow down our search for a location and hotel for our destination wedding. Wendy was patient and was able to go back and forth with us to make us feel at ease with the process. Destination weddings are easy in most ways, but the hardest part is trusting a lot of people you have never met. Wendy made me feel comfortable with her right away. She would go above and beyond with assisting us get in touch with people at the hotel when they were not as quick to respond. Wendy would respond to any e-mails I sent her within 24 hours, if not, within minutes.
Wendy and the president of the travel agency were able to assist us with the issue below that the hotel caused:
We booked at the Beach Palace Resort in Cancun, Mexico. Since we booked through a travel agency our group was all paid in full months in advance soooo our guests should never ever be told the hotel is overbooked. One of our guests came to check in and unfortunately met, Carlos, at the front desk at the Beach Palace. He TOLD our guests they were booked and they HAD to go to another resort. I'm glad Le Blanc is the best and we should be happy they were sent to such a nice hotel, but they paid to be with us or our wedding not spend the night at another hotel. The other zinger was that the hotel was not booked that night, it was booked the following night. Carlos LIED to them and then when confronted by us and management he LIED again. After much questioned and a big scene the truth comes out that the hotel was not booked that night and even if it had been overbooked our group NEVER should have been bumped. The lies continued the next day when the president of the travel agency got involved and called the hotel, the Beach Palace LIED to them. The hotel told the travel agency that our guests saw the room and didn't like it and asked to be moved to another resort. Let's see...does that sound like something a groomsmen and his wife would say?!? No, because our guests NEVER said that. However, Wendy was able to e-mail us back even though it was towards the end of her business hours. Unfortunately, the tour operator was already closed and not able to get our guests back to our hotel that night. Unfortunately, our guests had already been moved so they missed our Welcome Cocktails and our Bachelor and Bachelorette Party for the evening. Our guests were moved back to Palace Resorts the next day, but the experience with Carlos at the front desk and Patrick from Public Relations was AWFUL and caused us to really really not enjoy our evening. Carlos even had the nerve to salute my fiancé as he was walking back into the hotel. When someone is upset a good customer service representative would not do things to provoke the groom. A groom who has many many guests and spent a lot of money on a wedding at their hotel. The next morning Norma found me and took time to speak with me and brought the general manager over, Luis, and requested that my fiancé and I meet with them so they could make things right. I got my fiancé and we met in Luis' office. They apologized profusely for the actions of Carlos and Patrick. We appreciated the apology from Norma and Luis, but never received an apology from Patrick or Carlos. They upgraded our friends and took care of them for the rest of their stay which is all we wanted. We wanted them to make it right with our guests. WHEN BOOKING YOUR WEDDING GROUP PUT IN THE WEDDING CONTRACT THAT THEY CANNOT SEND ANY OF YOUR GUESTS TO ANOTHER HOTEL!!!
Wendy and the president of the agency did everything in their powers to get the situation straight and deal with the hotel on our behalf. Wendy was great at getting information from the guests who were not as urgent to give them her flight information. It helped when I did not have to focus on the small details related to our stay and travel because we know without a doubt that Wendy would handle it for us. I would have given all perfect scores, but I wish there was a back-up person for Wright Travel Agency to speak with when the tour operation is not available. Since our issue occurred in the evening our guests were stuck until morning.