Travel Agent Reviews
Everything was just Perfect!
This is a review of: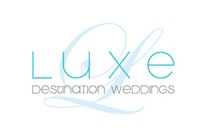 Detailed Ratings
My Fiance and I have already decided on a destination wedding location and resort but we just did not have the time, the right people, connections to be able to plan our wedding. That is when we decided to hire Luxe. The only thing we really told them in our first consultation was the resort and location we wanted our wedding to be and we told them to use their creativity to make our wedding look as nice and boutique as possible. Upon touching down on the Rendezvous, The Boutique Hotel in St. Lucia, we were excited on what Luxe came up with with their own creativity and all I have to say is WOW. They really pulled all of the stops to make it look fantastic, they made our designs in a way that I didn't think of doing, everything to the invitations down to the table cloths looked amazing.

Overall I give Luxe's service a 10/10, the wedding was just perfect!