Travel Agent Reviews
Amazing Winter Getaway and Memorable Wedding!
This is a review of: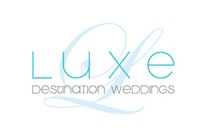 Detailed Ratings
Pros:
What an Memorable Experience!
Cons:
That it had to End!
After looking around both the internet and asking our friends and families for recommendations we decided to hire Luxe to plan our Wedding. From the moment I walked in for our first consultation to the very last day of our Wedding Ceremony they will very knowledgeable, nice, and professional. I want to give a huge hug and shout out to my home girl Jess(she was our designated wedding planner), you made our wedding the most Memorable Experience Ever!

What a Amazing Winter Getaway, I loved Puerto Cana, I couldn't of asked for more! Thanks a lot Everyone!