DJ & Entertainment Reviews
The best experience ever!
This is a review of: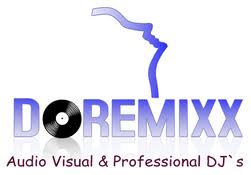 Detailed Ratings
Pros:
Amazing selection of music; courteous and extremely easy to work with, provided the best experience ever!; awesome dance floor and props
My husband and I had our wedding at the Iberostar Paraiso Lindo in Playa Del Carmen and we chose DJ Doremixx for our DJ service. I was extremely hesitant even after all of the amazing reviews because I'm always nervous to spend a large amount of money that will only be going to a 4 hour + reception, and also you never know the different taste of music other brides enjoy! I can tell you that it MADE the wedding! If you are thinking of just using the ipod that many resorts offer, please remember that your wedding is once in a lifetime and the experience is everything!
We only had 25 guests (ranging from 23 to 68) and no one was sitting down! The light up dance floor is also a must! It makes the dancing so much fun! When you make your initial deposit, they will send you an Excel spreadsheet where you choose all of your important first dance songs throughout the wedding, and you can also send him any specific songs you would like/do not want played at your wedding. I did not end up sending this until four days before our wedding and only sent a large list of 200 songs that we found on the internet that we liked and he had everything! We didn't even have to meet up with him before and he nailed every song perfectly! I seriously didn't think it would be that easy, and they made it effortless!
Just to reassure many brides, we had a lower budget and I think spending the amount for the DJ services and dance floor are more than worth it!!! My advice is if you are on a lower budget, worry less about decorations and worry about the party! I was so stressed about decorations, ceremony set-up, and centerpieces, and looking back I wish I didn't even stress it! So spend less on decorations and worry about the party! ;)
Thank you so much DJ Doremixx! I wish we had you in Washington State!!!