Photographer Reviews
THANK YOU PhotoShoots Vallarta
This is a review of: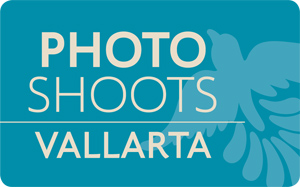 Detailed Ratings

We were married last December at the Grand Luxxe Resort. All of the wedding planning was done through their wedding coordinator - however, I did not love their photographer so I decided to find one on my own. After doing some research online, I contacted PhotoShoots Vallarta. I am so glad I did because I absolutely LOVE my pictures from PhotoShoots Vallarta!
Both Eva and Pierre were quick to respond and answer my many many questions via email. Pierre went over the photo packages and helped me pick what would be best for me and my day. The communication was great and it helped me feel at ease knowing we were all on the same page. The deposit was paid easily via PayPal and the remainder with a cashier's check the day of the wedding.
On my wedding day, Eva and Pierre arrived early to check out the resort. Eva started taking pictures right away and got great shots of us getting ready and the ceremony site before the guests arrived. I have so many great pictures of the ceremony from all different angles and perspectives. There are also many great candid shots of people's reactions during the ceremony and having fun at the reception. I was very comfortable with Eva and Pierre, they had the perfect mix of directing versus blending in. Eva photographed anything I suggested but also made sure to get different angles and photos I never would have thought of. I am not one who loves posing for pictures, but Eva and Pierre made it so comfortable and natural that I actually ENJOYED it!
We also did a "trash the dress" session a few days later. Eva and Pierre picked us up at the resort and drove us to various locations. Although I did not get in the water (I didn't really want to trash my dress), we got many great pictures around the town and on the beach. They were great at finding fun spots to take pictures and didn't rush anything - it turned out to be a really FUN day.
We got the photos quickly and love every one of them! Since it was close to Christmas our families wanted pictures to put into Christmas cards - after talking with Pierre, he sent us a few right away! The pictures were easy to access online with a password. We were married on December 6th and by Christmas had 500+ beautiful photos to share with our family and friends.
Additionally we hired a videoagrapher. I was unsure about this, but my husband thought we should so I talked with Pierre about it. He recommended several people and we went with Toms (who is actually Eva's brother). I may be partial, but the video is absolutely AMAZING!! Eva, Pierre, and Toms all worked wonderful together.
Overall I can honestly say choosing PhotoShoots Vallarta was the best decision of my wedding! The day goes by so fast and in the end it is only a day - but you will have the photos FOREVER. I am so thankful for PhotoShoots Vallarta! THANK YOU so much! :)