Travel Agent Reviews
Destination Wedding on Thanksgiving!
This is a review of: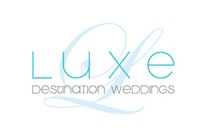 Detailed Ratings
My now husband and I decided to have our Wedding Day on the same day as Thanksgiving, which is both a plus(economically and two times the party?) and a minus because there is extra pressure to make everything look perfect and flawless. During our planning stages I told Luxe everything, from my concerns to goals for the wedding, they reassured me that my big day will be a success. I was really scared and didn't know what to expect, I really wanted to impress my parents and had a lot of pressure. I felt that Luxe was always there for me both professionally and emotionally, there have been times where I have gotten very stressed and nervous about the wedding but they were very patient and reassuring. The moment of my big day arrived and I did not know what to expect, it wasn't until I saw how beautifully everything was placed, designed and organized that I had a sense of pride and relief. I am very glad I entrusted this important and special occasion to Luxe and they easily surpassed my expectations, Luxe you guys were just amazing!