Travel Agent Reviews
Paradise on a Beach!
This is a review of: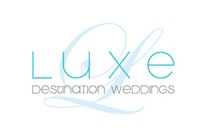 Detailed Ratings
Pros:
Hot Weather, Sandy Beaches, Great Wedding Planner, Perfect
What a thrill! I couldn't believe my dream wedding actually happened! I still feel the breeze in my hair on the sunny beaches of the Osa Peninsula, the shares of laughter with friends and family, it was priceless. Luxe weddings exceeded my expectations in every way, I was impressed from the very first consultation, my assigned planner Mandy was really cordial, professional and even had a great sense of humor! Mandy was really proactive and always stayed ahead of schedule, it was amazing just to see her work. We had some trouble with the travel arrangements(I had a lot of guests) but she made sure it was fixed as soon as possible, and everything went smoothly. I am very impressed by Luxe and Mandy, they did such a terrific job and I am very glad I worked with them!