Travel Agent Reviews
Luxe turned a Nightmare into a Dream!
This is a review of: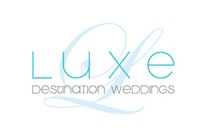 Detailed Ratings
Pros:
The Whole Wedding Process
Cons:
Slight Intangibles but too small to note
Initially I didn't know what to do because we were going to have a lot of guest at our wedding, around 80 to be exact. It would of been a nightmare to book and plan for all those guest. I am very very glad to have found Luxe, Matt was helping us negotiate on our behalf, he did an amazing job and landed us a really good deal(he seems really well connected) and Laura planned EVERYTHING which was astounding to say the least. Our wedding at Dreams Puerto Aventuras was more then everything I can ever ask for, the weather was nice and everything seems to be perfect. Luxe has been a dream to work with, thank you Luxe team!