Travel Agent Reviews
Fairy Tale Wedding by Luxe!
This is a review of: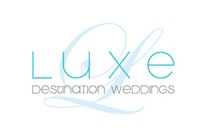 Detailed Ratings
Pros:
Every detail taken care of, Worked around my sched, listened to what our vision was, helpful advice
Cons:
Shuttle company mixups
Working with Alex and Menisha over the past 2 years has been nothing short of fantastic! We loved going through every aspect and creating an event unique to us as a couple. This was their first event on Jekyll Island in Georgia but it felt like they had done countless weddings there before.
Through their guidance, templates, advice and countless hours spent on creating our wedding day, we really got the wedding we always dreamed about-and more. Every guest was blown away and had an amazing time. Our vendors- Straton Hall, Brooke Roberts Photography and DJ Jacob Towe along with the staff at The Hampton Inn and Suites became a small family and Luxe helped put this all together. Everything went so smoothly throughout the whole process, we kept thinking we were forgetting something important. Thank you to Alex and Menisha for being a part of creating our fairtytale southern belle wedding!