Travel Agent Reviews
Luxe Has a Delicate Touch!
This is a review of: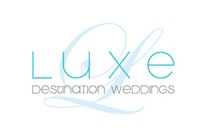 Detailed Ratings

Pros:
Friendly, Professional, Proactive
Do you know what is the only thing sweeter than Costa Alegre, Mexico? Having the delight to work with Luxe! First of all I need to say thanks for all the hard work you guys have done for us. Luxe knows the most important thing is costumer satisfaction and it shows in the way they interact and handle any type of situation; they were polite, extremely delicate in handling details, and works very hard on staying ahead of the alloted time. Above all that they are really personal and friendly. I actually had a temazcal with one of the girls that help me with my wedding (it is an ancient purifying treatment involving a mud bath in Costa Alegre), which was awesome, I really got a chance to bond with her on a more personal level than a professional level. Honestly, you can not go wrong by choosing Luxe, my wedding turned out amazing and everything was just the way I imagined it to be. Thanks again Luxe!