Photographer Reviews
Amazing experience!
This is a review of: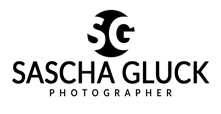 Detailed Ratings
Pros:
He was personable, fun, and made everyone feel comfortable the entire day! He always answers emails promptly and got our pics back to us quickly!
When my husband and I decided to get married in Mexico, I researched the resorts and wedding venues tirelessly. We spent months going back and forth about which resort would be best for our guests and the wedding itself. Needless to say I spent just as much time researching photographers in the area as well. I read every review and consistently found that people were saying amazing things about Sascha Gluck's work. His website photos were beautiful and I knew he would be the perfect person to capture our special day. I sent him an email requesting pricing information and date availability only to quickly receive a response a day later. We booked him right away and it was the best decision we made!!
On the day of the wedding, Sascha and his assistant showed up early and were so friendly and inviting right from the start. He made a point to capture a few very special moments with myself and my mom and grandmother. The pictures are amazing and I cant wait to show the rest of my family and friends. He has a true talent for making people comfortable around him while he's snapping away on his camera. Such a nice guy overall! We still get comments on how much fun our guests had talking to Sascha and getting to spend time with him while taking pictures.
If you are trying to figure out who to trust with your wedding photography, Sascha Gluck is your man. I'm glad we had the opportunity to work with him and get these amazing pictures we will cherish forever. :)