Travel Agent Reviews
So very happy!
This is a review of: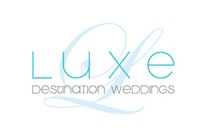 Detailed Ratings
I don't have anything to compare this experience to but I know through my job that dealing with vendors isn't always easy. Everything about our experience with LUXE was awesome, relaxed and easy. I'm not sure if it was because I felt pretty laid back about the entire process or because that's the gift Alexandra and Carla have. However, I don't think I would've felt so chill if I dealt with another company. I never had to continually follow up on anything, communication was always clear and direct. The actual wedding day was flawless/perfect/beautiful as well. One of things I wasn't sure about was how the flowers would turn out. I had shared with Alexandra a photo of the bouquet I'd wanted (ie: pale rose colour assortment); I did not think it would be near anything close to what I wanted but when they arrived they were even better than the photo! They were so pretty especially the bridemaids and the mothers' wrist corsages - although that was probably also due to the amazing resort we stayed at Majestic Elegance Punta Cana. Everyone had so much fun, having a destination wedding and working with LUXE was the best decision for my husband and I.
Thank you for everything!
Tanya xo
ps - our pictures are also incredible!