Photographer Reviews
Hired them in a HEARTBEAT. so AMAZING!
This is a review of: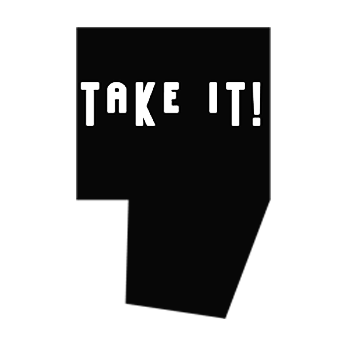 Detailed Ratings
By
amorie
, · 383 Views · 0 Comments
Pros:
Creative, natural and fun loving photographers!!!
Jorge and I are both artistic people. Jorge loves photography and I am a professional artist. Jorge and I organized and designed our wedding. Our theme for our wedding was "art" so I hand painted and designed all of our save the dates, invites, menus, table numbers, favors, programs, wedding hangers, cake topper etc on canvas. Jorge designed our cake, made all the wooden easels for the canvases and helped designed the centerpieces and colors of the wedding. So for us having a wedding photographer that captured details, little moments in a natural and glamorous way was really important. We wanted a photographer that would capture who we are, our relationship and our love. This was extremely important.
We literally looked days on end for a photographer that caught our attention, that we think would tell our story the best. After countless hours of looking we found Take it Photo here on Best Destination Weddings. It was late in the night and Jorge was getting tired of looking but when I showed him their website he instantly lit up and said hire them. I looked at him and yes ok Im going to send them an email right now. Not only did they reply within hours but they were friendly and fun loving. We both knew in our hearts that they were the ones :)
Jorge and I and our guests were staying at The Grand Mayan and had our ceremony half an hour away in PDC in the main Catholic Church on 5th Avenue. We then had a parade that was about 30 mins long to our reception at El Taj Oceanfront and Beachside. Not only did Lupe and Agustin show up early but they were energenic and excited to be there. It instantly felt like they were long time friends. Agustin stayed with Jorge in the morning while he was getting ready and Lupe spent the time with me and came with my family and I in the car to the church. We were late getting to the church because of traffic and when we arrived to PDC the street where the church was located on was closed by the police so Lupe talked to them and tried to get us through even though it was closed. Unfortunately we could get through and I had to walk a few blocks in the hard wind and light rain but Lupe calmed me down and assured us that it would be ok. SHE IS AWESOME! Couldnt thank her enough.
After the ceremony the wind was still strong but the rain went away and we took family photos. Lupe and Agustin interacted with the family great and really tried to get them involved to make it a fun experience for everyone including the shy babies. :) After that Jorge and I went with them to take some one on one photos and we had a blast. Jorge and I are huge animal lovers and it seemed like everywhere we went there was dogs following us. so cute. Lupe and Agustin captured these moments great.
Just before the reception we met all the guests and our mariachi band back at the church on 5th and started our parade to our reception down on 5th. We got permission from the city police to hand out tequila and dance our way down the streets. It was the highlight of our day. Not only were our guest so excited for the music and the drinks but so were the by standers who came and joined us and the resturaunts who stopped us and gave us shots and drinks to congratulate us. Since the parade was really fast moving and high energy, Lupe and Agustin had to move around a lot and keep up. They did a great job of taking action photos. Its great to have two photographers in moments like this so that nothing is missed :)
At our reception they mingled with guests, took some great photos of the location, of the people and of the night. They had their own lighting and made the night photos really stand out. They were just amazing and all of our guests loved them. Almost everyone came up to us and told us how great they were and how they couldnt wait to see the photos. We are so happy to have had them for the day and for our trash the dress. I highly recommend them to anyone. Their packages are great (we got the digital package), the photos are outstanding and natural and they are truly amazing people inside and out. Dont regret not hiring them for your special occasion!