Photographer Reviews
Outstanding pictures, BEYOND professionalism
This is a review of: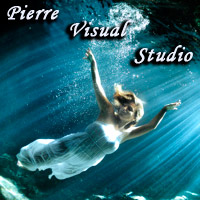 Detailed Ratings

Pros:
The most unique wedding pictures you will ever get
My husband and I were married in Riviera Maya, Mexico, shying away from all traditional wedding plans. We opted out of hiring a photographer to capture our wedding day because a couple family members had great cameras to capture it all, and then we stumbled upon Pierres site. We decided that since we weren't doing the wedding day pictures, we would do the underwater cenote trash the dress. BEST DECISION!
His price is just like any other professional for wedding pictures, but the unique photos that you will get are one of a kind. His assistant picked us up from our hotel early in the morning to take us to the cenote (right across the street) where Pierre and another photographer were waiting for us. His equipment was over the top, my husband was floored by his professionalism. He made us feel SO comfortable. My husband isn't the best swimmer, but he actually did really good for the pictures, and the shots he got were BEYOND AMAZING! Pierre had snacks for us, and even gave us a bottle of champagne to drink while we sat in the water and took in the scenery. He told us we had to finish it, and we took him up on his offer! After that, we really got into the pictures! Pierre would be under water for minutes, he really knows what he is doing!
We got our pictures back in 5 weeks and we were so happy with our decision. I posted them to my facebook and people could not stop commenting on how they were the best wedding pictures they have ever seen. We might be the only people who have underwater pictures with fish in a cave :-) We are so happy that we have these amazing pictures, and we would go back and do more if we could! We have the most one of a kind pictures. THANK YOU PIERRE!!!!
-Rachael & Lee W.