DJ & Entertainment Reviews
Flexible, great DJ
This is a review of: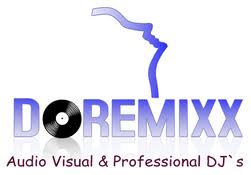 Detailed Ratings

Pros:
Great music, played an extra 3 hours
Cons:
Needed better communication beforehand
We had an awesome time at our wedding and our DJ was great -- our guests were impressed. They were also super flexible, in that on the spur of the moment I asked them to play for 3 more hours, and they kept going with no issues. I do think we should have had some kind of meeting or chat before the wedding, though. They played our playlist like I asked, but they broke out some of the most hardcore rap/hip-hop from our list really early in the night (like one of the first few dances), and I thought it might offend some of the older guests, so I asked them to stop and play it later in the night. I think I might have thrown them off their rhythm a little with that, but they recovered well. I think that could have been avoided if we had talked first and discussed when in the evening we wanted to play the different music on our list. But no big deal, and I am so grateful to them for keeping the party going so long! The balloons and toys were also really fun.