Photographer Reviews
Amazing and Talented Photographer
This is a review of: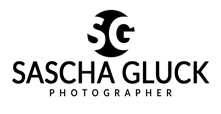 Detailed Ratings

Pros:
Talented, Creative, Friendly, Easy Going, Price
After spending weeks looking at different photographers, my husband and I decided on Sascha. Choosing Sascha as our photographer was one of the best decisions we could have made!
We met with Sascha a few days before the wedding and his calm, friendly demeanor quickly put me at ease. He took pictures while I was getting dressed and it felt like he wasn't even there! His assistant, Misael, took pictures of my husband while he was getting dressed and he put my husband at ease with how friendly he was. We were able to be ourselves in front of the camera and had a great time! Sascha's vision is truly amazing!!
I received the DVD last week and was so incredibly happy and impressed with our pictures! There's more than double the amount of pictures I expected. I cannot say this enough, but he did such an amazing job capturing our wedding day.
I would recommend Sascha over and over to anyone getting married in the Riviera Maya.